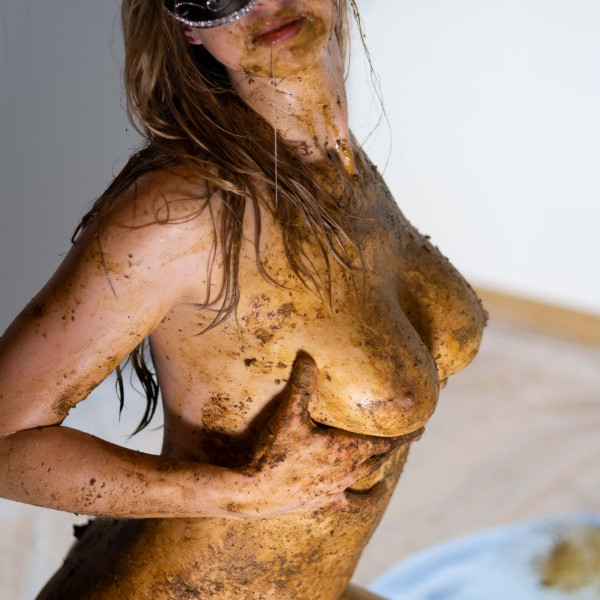 Hello my dear, I am the original LizzyDirt and my name is program.
You may know me from videos like:
Blondie's filthy outdoor adventures,
Extremely messy scat addicted mare,
horny Blonde anal fist and suck shit,
Huge turd back in gaping blonde ass,
lustful self humiliation in brutal scat fuck,
Pantyhose poop before scatfist my ass,
scatisfaction deep throat scatslut,
Shitpress Close Up,
Thick turd out of my perfect asshole,
That I may be filmed in my messes is new, so I'm still a little shy,
but a dirty horny bitch I've always been.
To imagine that you cum because of me makes me very horny, so please always tell me how it was! :P
Welcome to the heaven of your dirty fantasies.
Are you dreaming of horny girls dropping huge piles of brown, warm and fresh shit? Then watch me as I surrender more and more to my horniness in my videos and do things that every fan of very kinky girls is into. I usually start harmlessly, fingering my wet pussy, massaging my juicy soft tits, swiveling my huge ass and riding my giant dildo before squeezing out mountains of stinky shit.
Watch me as I moan lustfully and fuck the shit out of my ass, press it back into my asshole and use my shit as a lubricant to finger and fist myself. Because the whole thing makes me so horny I squirt again and again and of course I love to taste my sauce. Watch me do dirty handjobs and fuck big dildos with my tits. I lubricate my whole body, my big natural tits and my huge ass with my shit and often feel like licking and sucking my shit from my hands and dildos. And if you like deepthroat with a dildo covered in shit, you'll love my videos too. :P
This here on FEMSCAT.COM is my "safe haven". For me it is best if you buy my videos here.
But you can still find me on :
https://pantydeal.com/member/lizzydirt